Early Eagles Learning Center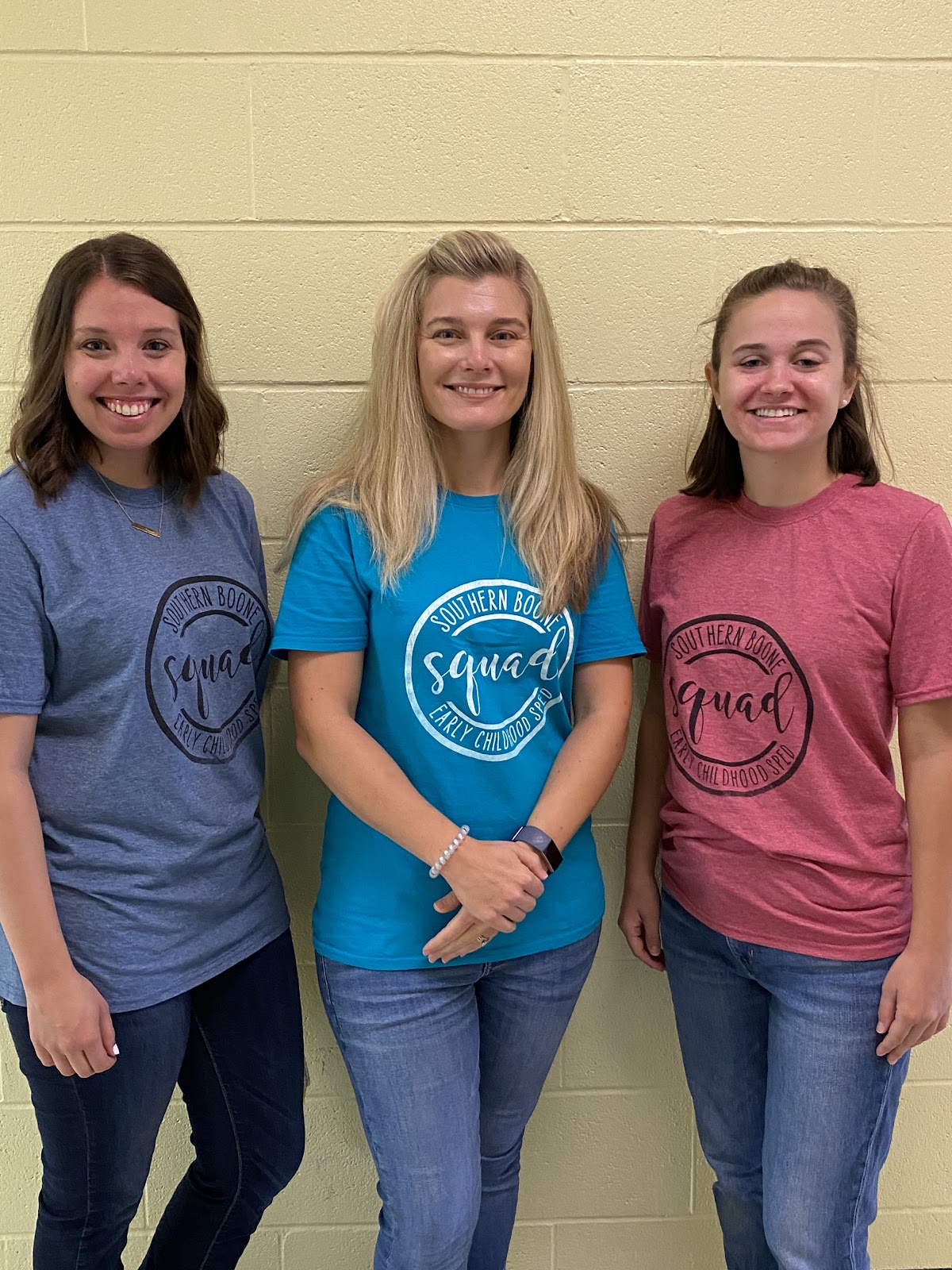 Audra Sanders- In August 2017 I started as a speech-language pathologist at Southern Boone in the Early Childhood program. I graduated in December 2016 from the University of Central Missouri. I am so grateful to be a part of the amazing SoBoCO team!
Safire Ortbals- I have been an educator since 2001, and have been teaching in Southern Boone Schools since 2010. Over the years I have served as a Parent Educator, Kindergarten Teacher and Special Education Teacher. I LOVE my role as an Early Childhood Special Education Teacher, and I LOVE living and teaching in the Southern Boone community! Go EAGLES!
MaKayla Miller-I started my career in Southern Boone County in 2017, as a paraprofessional in Mrs. Ortbals Early Childhood Special Education Classroom. After completing my student teaching in the Primary School, I began teaching Special Education in the Primary building for grades K-2. After working in the Primary for two years, the opportunity became available to work with Mrs. Ortbals again as a teacher in the second Early Childhood Special Education classroom. I love Southern Boone County Schools and love working with teachers and families to provide the very best for our students.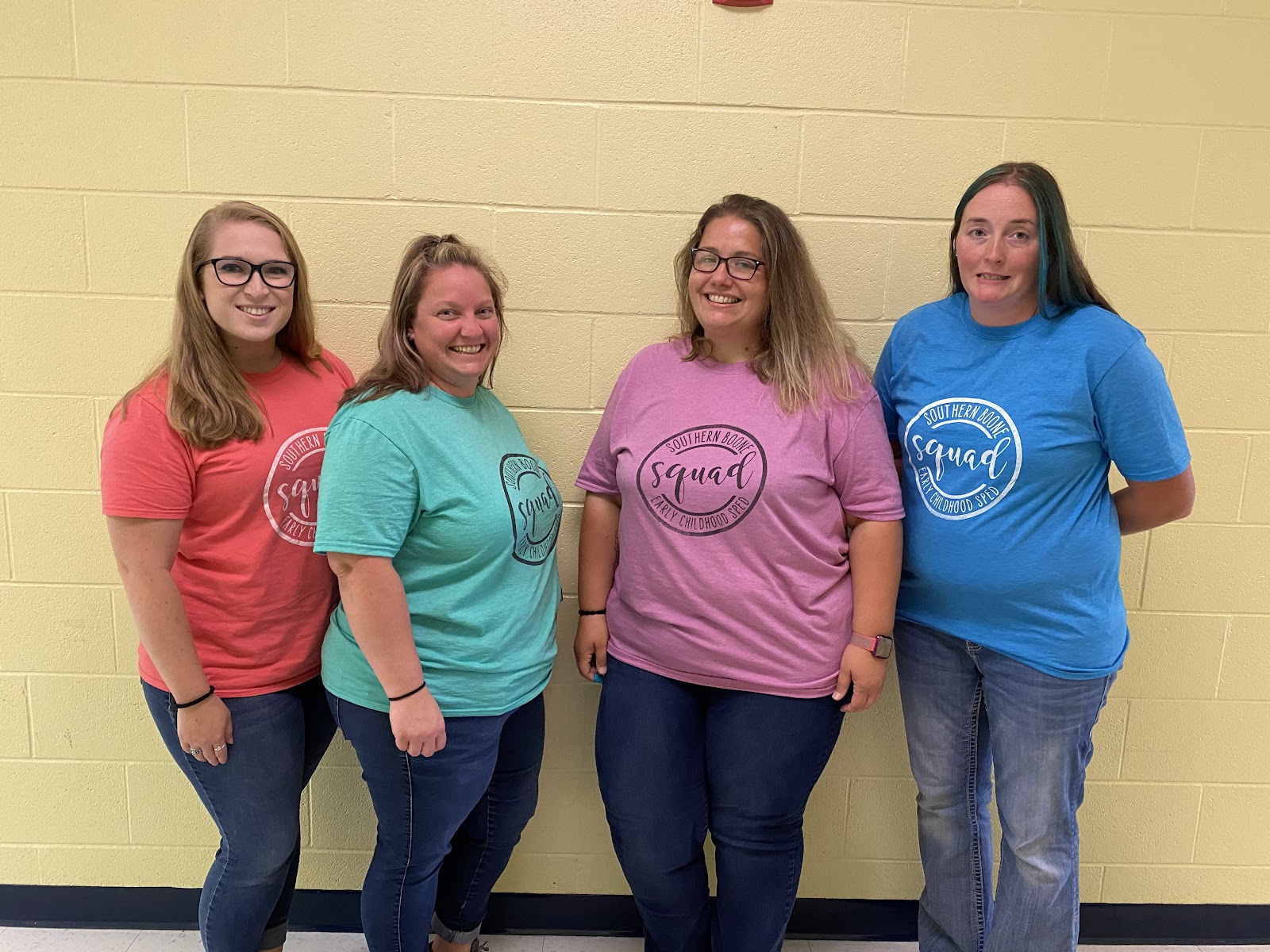 Ms. Shelby, Mrs. Leslie, Ms. Dana, Mrs. Rhonda