Early Eagles Learning Center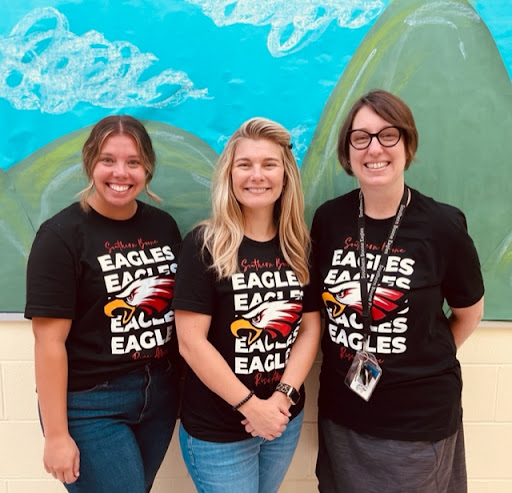 Audra Sanders, Speech-Language Pathologist- In August 2017 I started as a speech-language pathologist at Southern Boone in the Early Childhood program. I graduated in December 2016 from the University of Central Missouri. I am so grateful to be a part of the amazing SoBoCO team!
Safire Ortbals, Early Childhood Special Education Teacher- I have been an educator since 2001, and have been teaching in Southern Boone Schools since 2010. Over the years I have served as a Parent Educator, Kindergarten Teacher and Special Education Teacher. I LOVE my role as an Early Childhood Special Education Teacher, and I LOVE living and teaching in the Southern Boone community! Go EAGLES!
Michelle Toalson, Speech-Language Pathologist- I have been a Speech-Language Pathologist for over 27 years in a variety of settings; including the hospital, inpatient and outpatient rehabilitation, early childhood, and primary school settings. Working with preschoolers and in the early childhood special education settings makes me love coming to work every day. I have been working with Southern Boone Schools since 2021. I am excited to serve the children at Southern Boone Primary School again this year.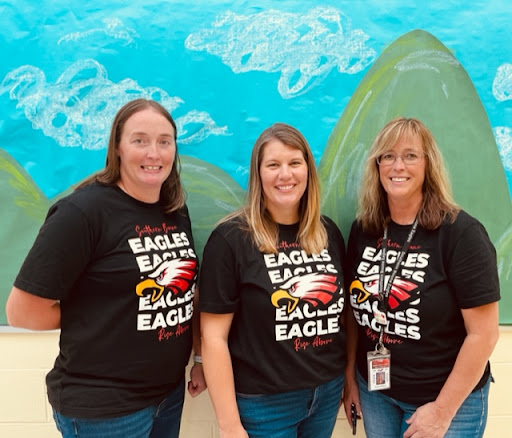 Mrs. Rhonda, Mrs. Beth, Mrs. Sue