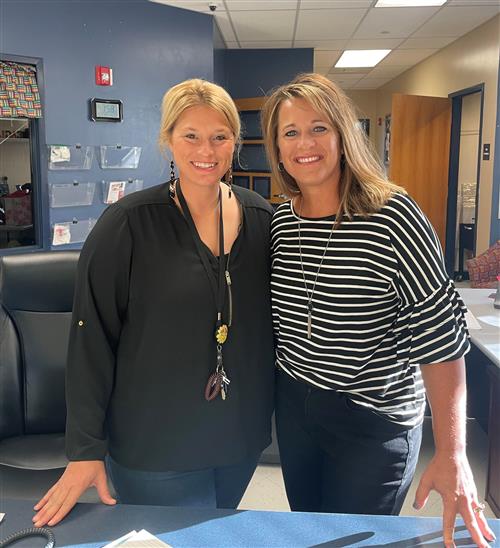 Office Secretaries Kaalan Bolinger (head secretary) and Janell DeHaas (office and library aide)
Kaalan Bolinger
My name is Kaalan Bolinger and I am the administrative Assistant for the Primary building. I was born and raised in Boone County and have deep roots here at Southern Boone. I am so grateful to be working in this school district!
I graduated college in 2007 with a Bachelor's degree in Sports Management and a minor in Sports Psychology. I went on to get my Master's in Education Athletic and Activities Administration. I started with the district in 2018 and cannot wait for this school year!
In my "free" time I love spending it with my two kids and husband. We own a hobby farm in which we like to raise animals and show them with 4-H. My family enjoys the outdoors and any sport put in front of us.
We are so proud to be EAGLES!!