Message from the Principal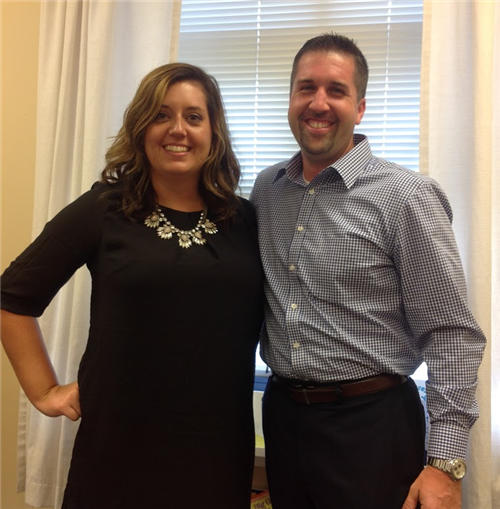 Principal: Brandy Clark
As the principal of Southern Boone Primary, I am extremely excited about the upcoming year and what it holds for our students. I begin my seventh year as a principal after 8 years as a teacher in the primary grade levels. I received my degree in Early Childhood and Elementary Education from the University of Missouri. I earned my Masters Degree in Elementary Administration from William Woods University. My husband David and I have two amazing, active boys. Mason age 16 and Myles age 8. My heart and soul are completely invested in this school district as I am a proud Southern Boone graduate. It is a true honor having grown up in this district, to be the principal of such an amazing school!
Assistant Principal: Lucas Karr
I am excited to be a part of the Southern Boone Primary team as the Assistant Principal. I started with Southern Boone School District in July of 2012 and joined the Primary building in July of 2016. I am excited to support our amazing staff, students, and parents in achieving our overall mission of "One Team, One Goal, Student Success!"
My education includes earning my Associate of Applied Science degree in Commercial Turf and Grounds Management from State Technical College in Linn, MO. In 2012, I received my Bachelor of Science degree in K-12 Physical Education from Lincoln University. During my first two years teaching at Southern Boone I completed my Master of Education in Administration from William Woods University in 2014.
I live in Ashland, Missouri with my wife Tori, son Grayson and daughter Lily. Our family enjoys spending time with our families in Jefferson City, Missouri. We also like spending time outdoors, working on the family farm, and enjoying the Missouri Tigers and St. Louis Cardinals.
Please contact me if you have any questions. You can email me anytime at lkarr@ashland.k12.mo.us or call the school office at 573-657-2148.