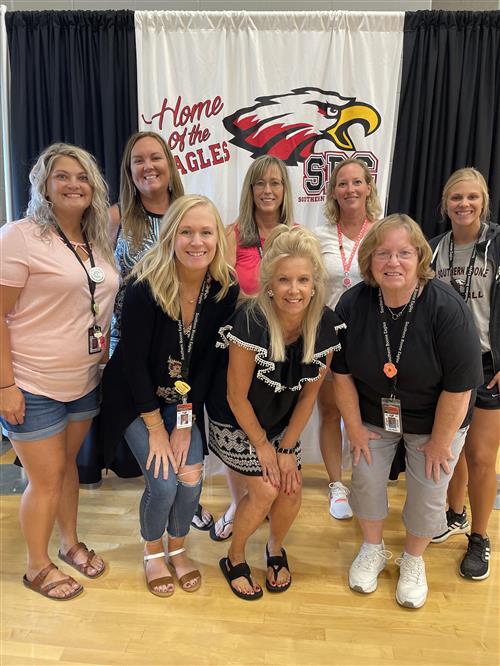 Our learning specialists are led by Nicole Maute, Stephanie Sullentrup, Leah Treadwell, Katie Rouse, and Kelsey Schuermann (Randle). They are supported by our amazing paraprofessionals Megan Cunningham, Sue Wilson, and Betty Bartlett. This team works collaboratively to support students in all academic areas: math, reading, writing, and behavior.
Nicole Maute
My name is Nicole Maute. I was born in Jefferson City, but have lived most of my life in Oklahoma or Southern Missouri. My family moved here several years ago and we love Ashland! I received my Elementary Education degree in 2013 from Drury University. I have since added Early Childhood and Special Education certifications. When we moved up here, I knew that I wanted to be a part of Southern Boone Schools. This district is amazing and I feel privileged to be a part of it! Go Eagles!!!
Stephanie Sullentrup
Hi! My name is Stephanie Sullentrup and I'm so excited to begin teaching as a Learning Specialist at Southern Boone Primary! I am originally from Washington, MO but now live outside of Ashland. In my spare time, I love to spend time with family and friends.
Mrs. Wilson
My name is Sue Wilson. I have been working in the primary building as an instructional aide since 2008. I live in Columbia with my husband Dan and 2 of my 4 children. In my spare time, I love spending time with my family, reading, gardening, and traveling.
Betty Bartlett
My name is Betty Bartlett. I have been working at the Southern Boone Primary School since 2019 as a Special Education Instructional Aide. I moved to Ashland from Sedalia Mo in 2019 to be closer to family. While in Sedalia I worked in a facility for over 12 years with adults with disabilities. I love gardening and spending time with my family.
Megan Cunningham
My name is Megan Cunningham. I have been at Southern Boone since 2016 as a Special Education Instructional Aide. I was born and raised in Ashland and I have 3 children that go to Southern Boone. I love camping, fishing, cooking and playing cornhole!!! I am proud to be an Eagle!!!
Katie Rouse
Hi! My name is Katie Rouse. I grew up here in Ashland and LOVE teaching in my hometown. I started teaching here at SoBoCo in 2015. Outside of the regular school day, I love spending time with my husband and two kiddos, coaching middle school cheerleading, camping, and spending time outside! I am so excited to continue teaching and ready for another great school year, Go Eagles!!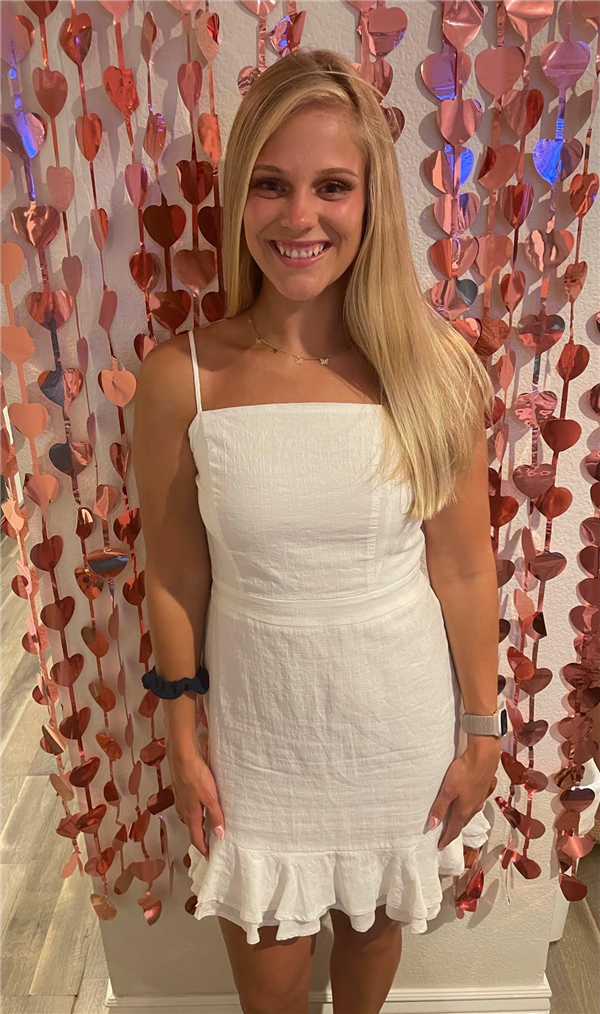 Speech and language
Kelsey Schuermann (Randle)
Born and raised in Ashland! I graduated from Missouri State University with my degree in Communication Science and Disorders. I received my masters in Speech-Language Pathology from Fontbonne University. SBC is home and I'm grateful to be teaching in the same building where I once roamed the halls as a kiddo!