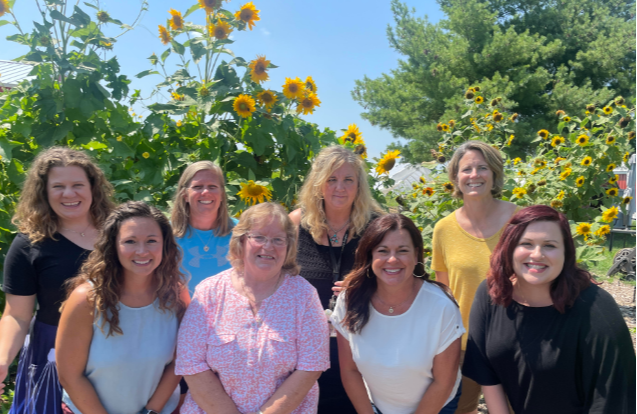 Ashley Anderson-PE
I am so excited to be at the Primary teaching Physical Education. I have been with Southern Boone schools since 2008. I also coach high school softball and enjoy spending time with my family in my spare time. Go Eagles.
Kim Taggart-Library
I am a proud graduate of Southern Boone along with my husband and our children Spencer and Sayde. After teaching in the classroom for 12 years I was fortunate enough to become our school's Library Media Specialist. Not only do I enjoy reading and hiking, but I also love spending time with our incredible specials team! I am grateful to have the best job ever!
Meghan Murphy - Reset Room Teacher
I grew up in Kirksville and graduated from Truman State University in 2005. I began working for the district as a Kindergarten Aide in 2018. In the fall of 2020 I became the Reset Room Teacher at Southern Boone Primary. I provide support to both our students and staff and I truly enjoy coming to work every day! My husband and I chose to move here when our oldest was just a baby because we knew we wanted our children to be raised here. We have two beautiful children and we couldn't be more proud to call Southern Boone our home!
Courtney Seeley - Art
I grew up on a 300 acre farm outside of Chamois, MO where I graduated in 2013. Then I went to Culver-Stockton College where I graduated in 2017 with a Bachelors of Science in K-12 Art Education. This is my 5th year of teaching art. I also have been an instructional aide and paraprofessional.