Senior Spirit Week is next week!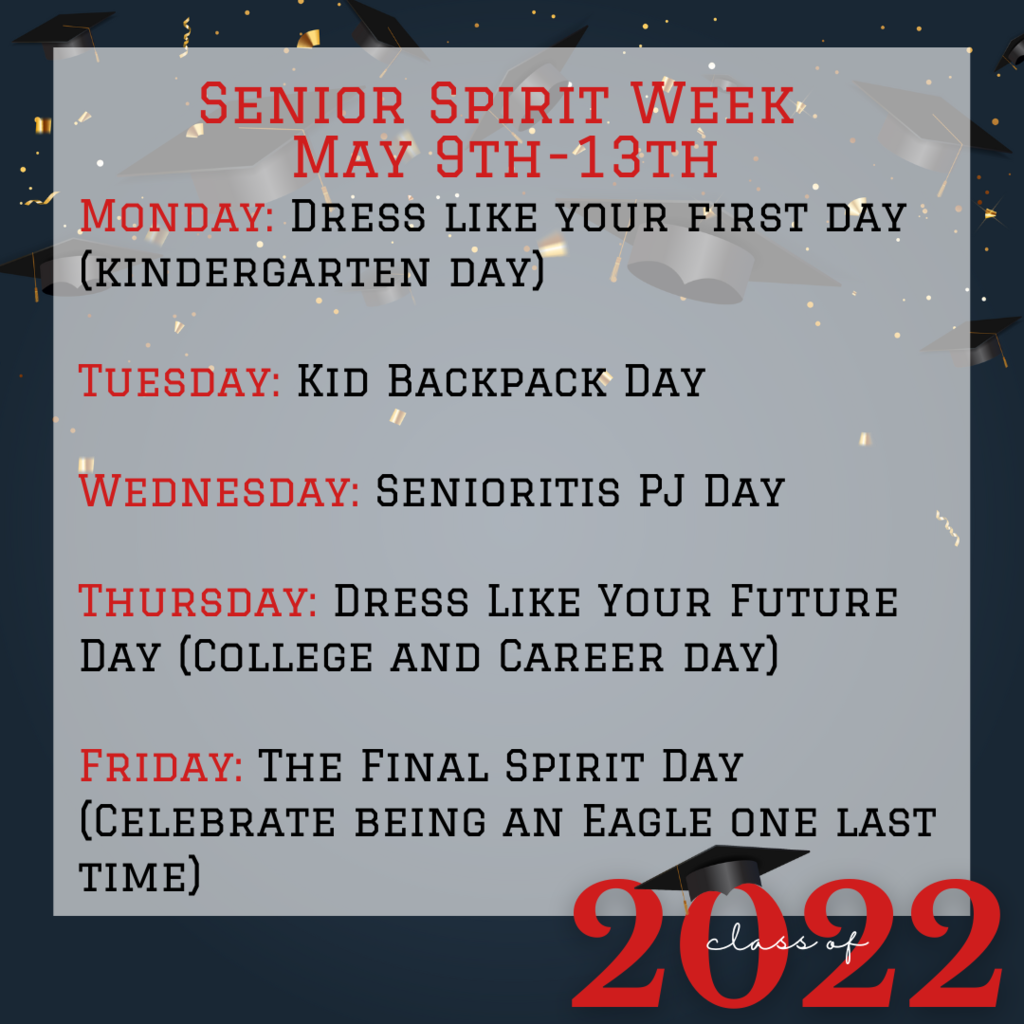 Today is School Lunch Hero Day! Thank you to the Opaa! food services staff for everything they do for our students at Southern Boone each and every day!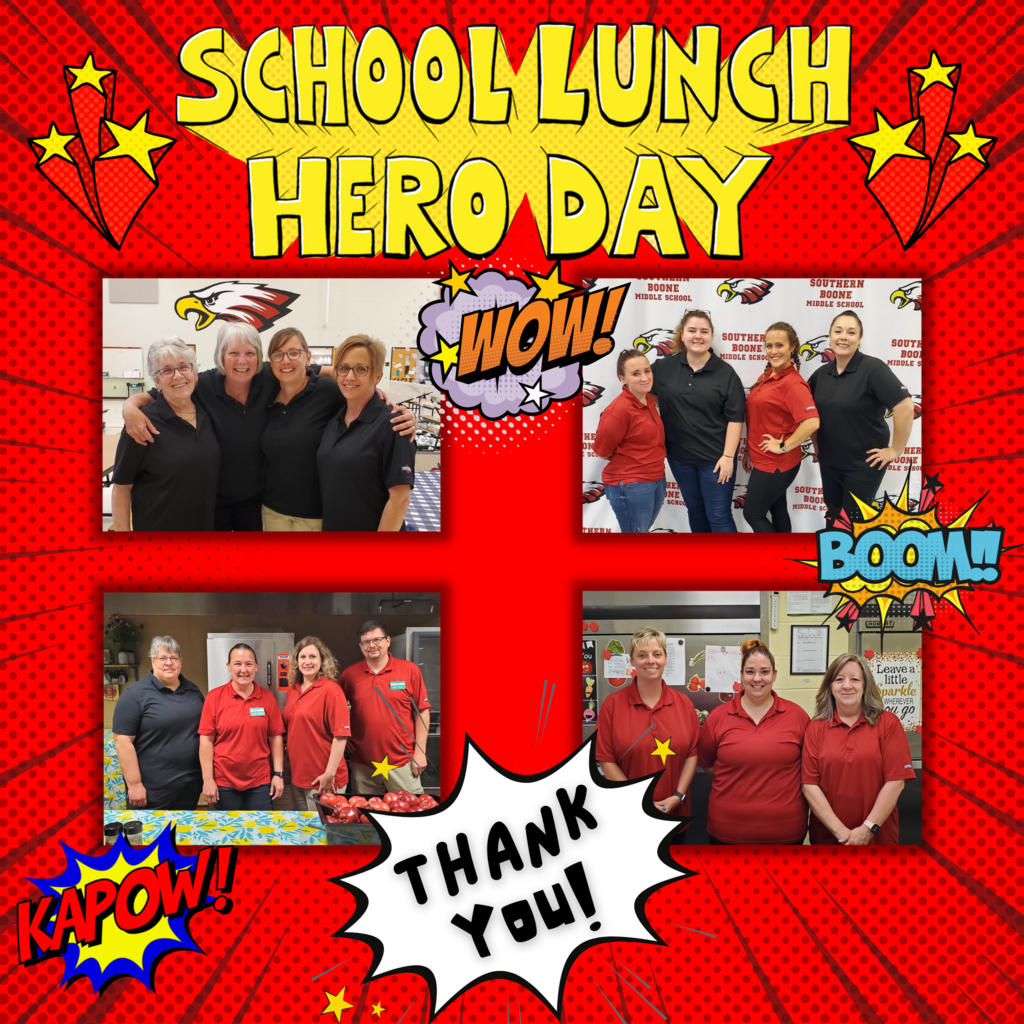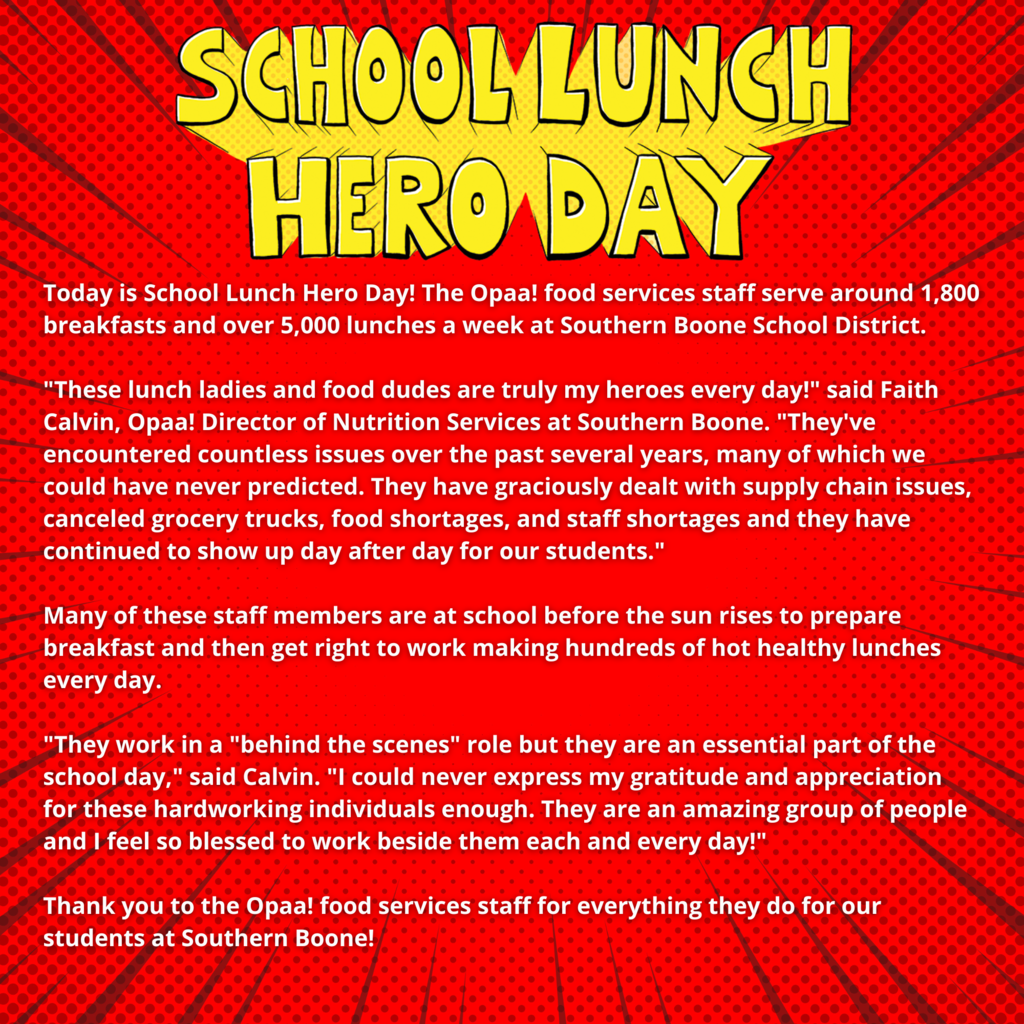 2nd grade students in the primary school have been working on addition and subtraction word problems. Today, the students got to create their own math stories to solve.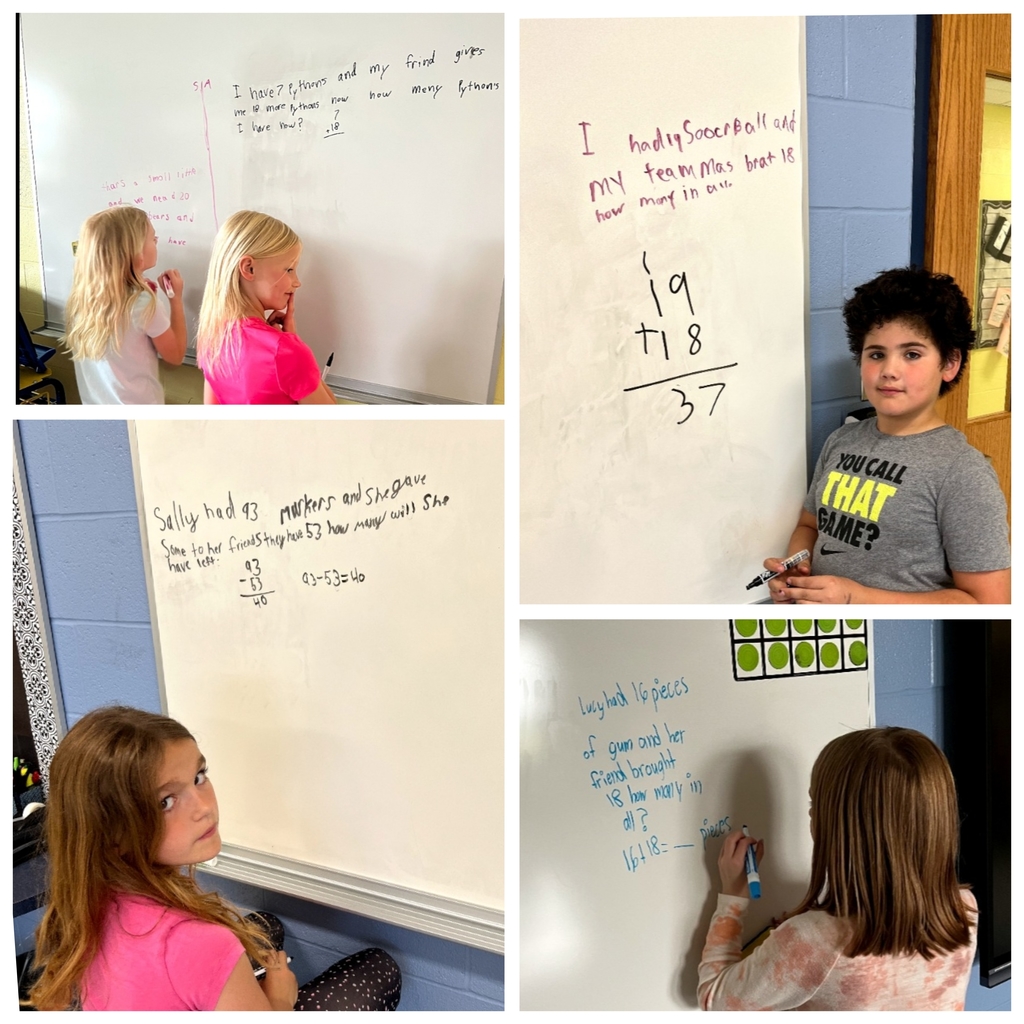 Mrs. Hartman and Mrs. Francis' kindergarten classes delivered May Day baskets earlier this week to neighboring houses. This is a tradition that many residents in our community look forward to each year.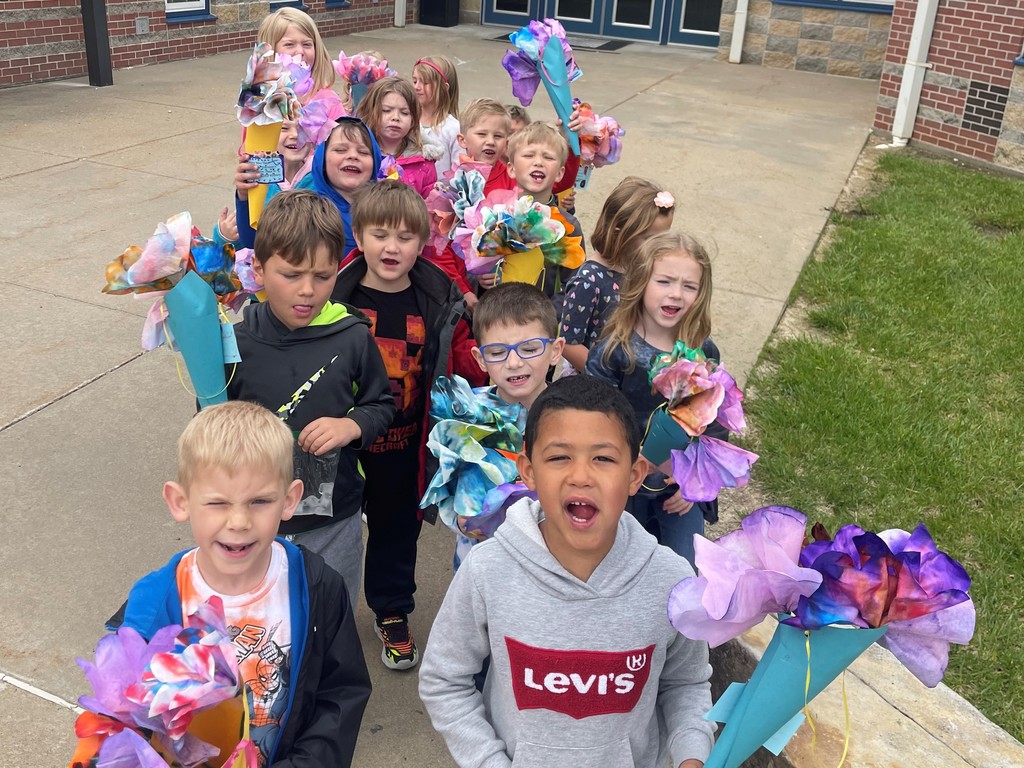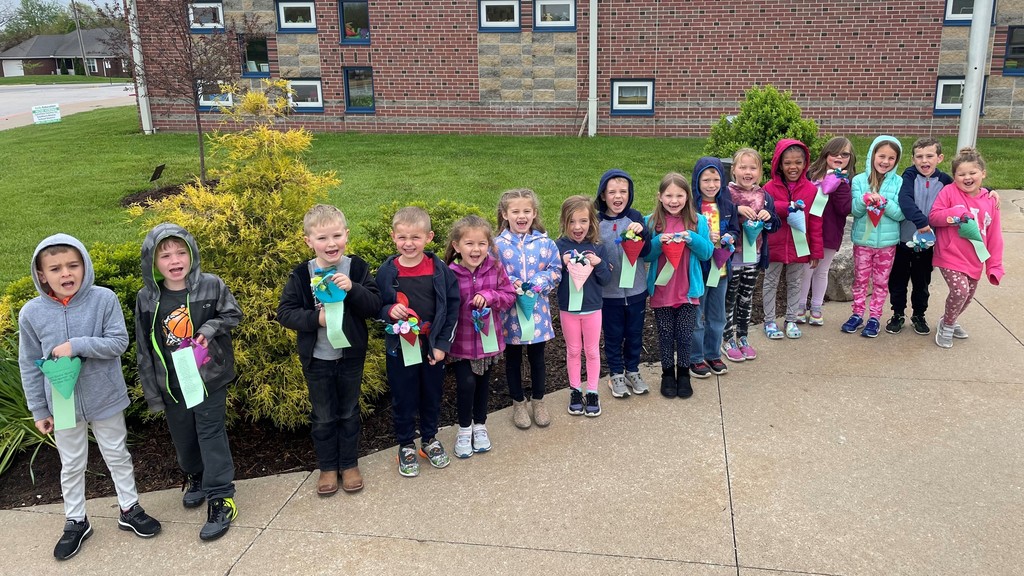 NEWS RELEASE: The Southern Boone School District today announced that Trent Tracy has been named as the district's new Activities Director. READ MORE HERE:
https://www.sbschools.us/article/733260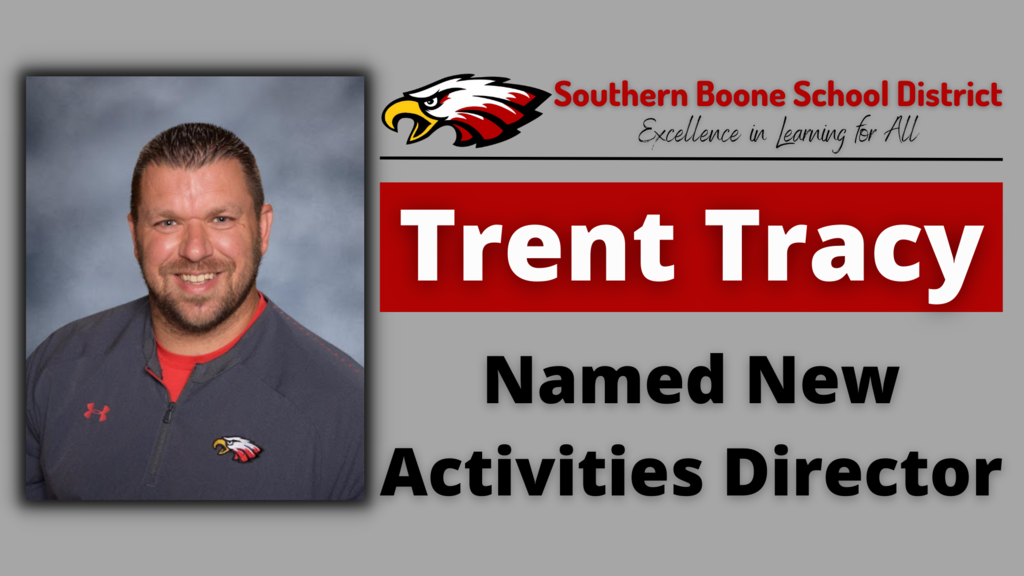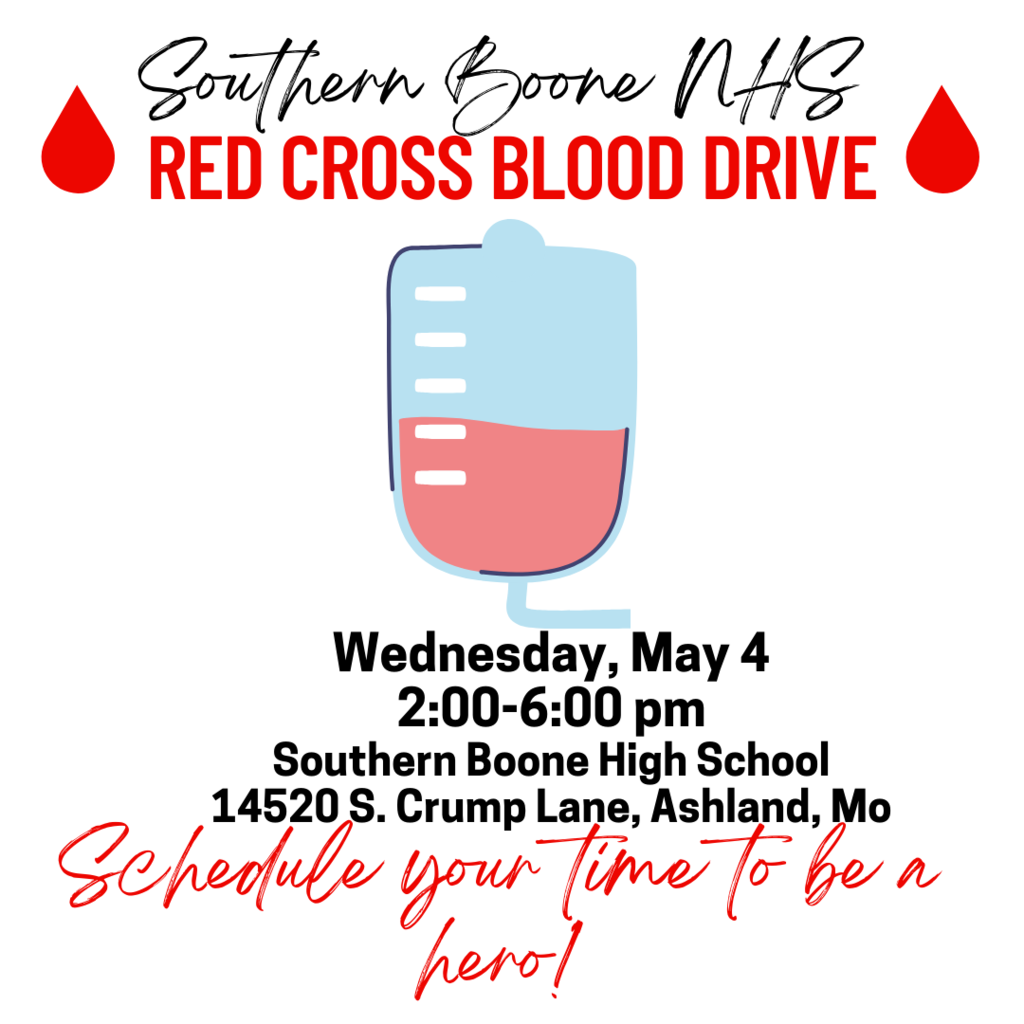 Thank you again to the Southern Boone County PTA and parents for their continued support of our teachers this week during Teacher Appreciation Week!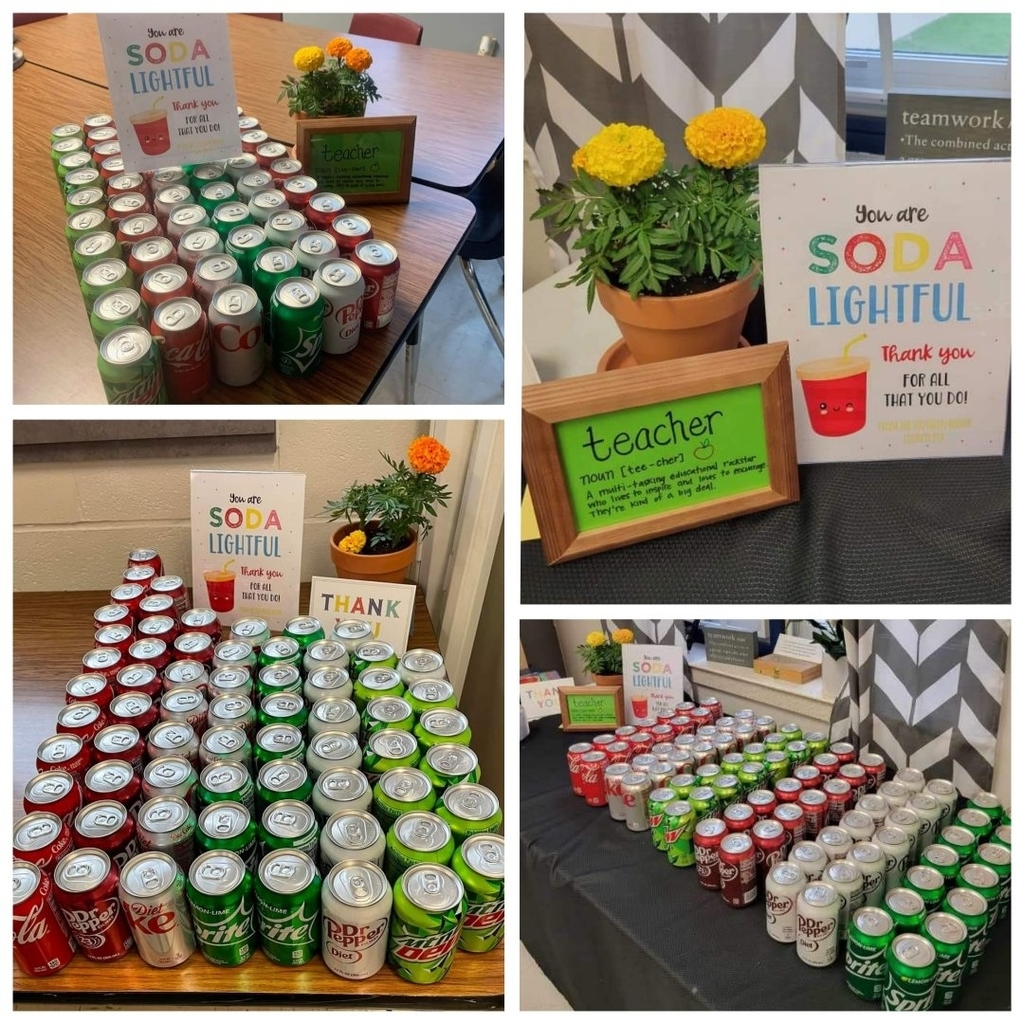 REMINDER: Today will be a 2 p.m. early dismissal day.
The Ashland Police Department announced today that due to an accident involving a police officer this morning before school at the intersection of Henry Clay Boulevard and Liberty Lane, effective Wednesday, May 4th, 2022, police officers will no longer be directing traffic at the intersection (in front of the primary school). Ashland Police will continue to have an officer stationed at the intersection to help pedestrians cross the street. READ MORE HERE:
https://www.sbschools.us/article/732207
It's all about summer vibes today at the elementary school for Teacher Appreciation Week! Thank you to Faith Calvin with Opaa! for the delicious and adorable food creations!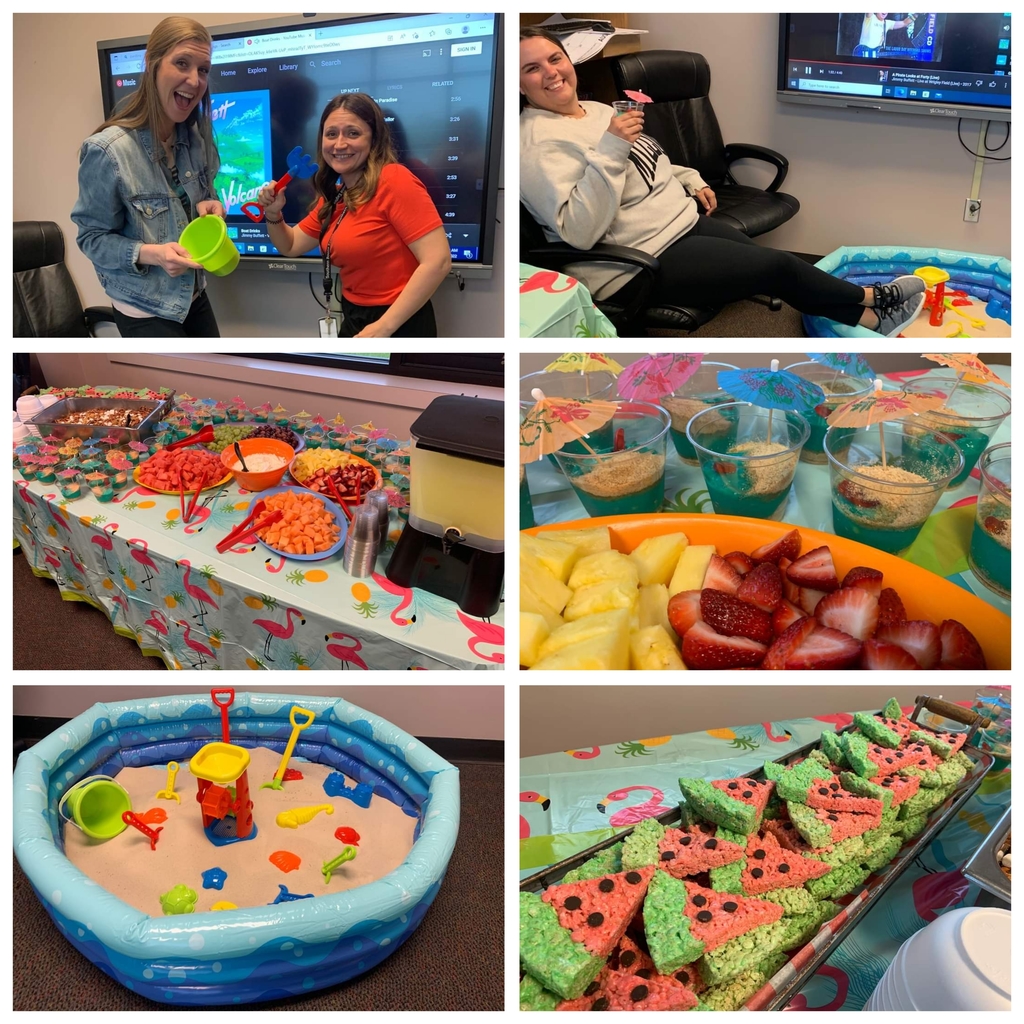 Ashland FFA Alumni is hosting a Burger and Fry Dinner this evening from 5-7PM behind the agricultural building. Dine-in or carry-out dinners are $10 each.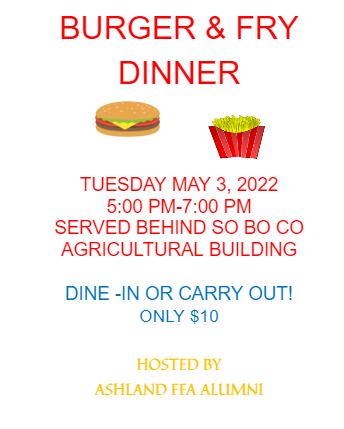 Sunday was National School Principals' Day. We are very thankful for our principals and the work they do each day for our students, staff, schools and community.
Thank you to the Southern Boone County PTA for providing lunch today for our staff during Teacher Appreciation Week.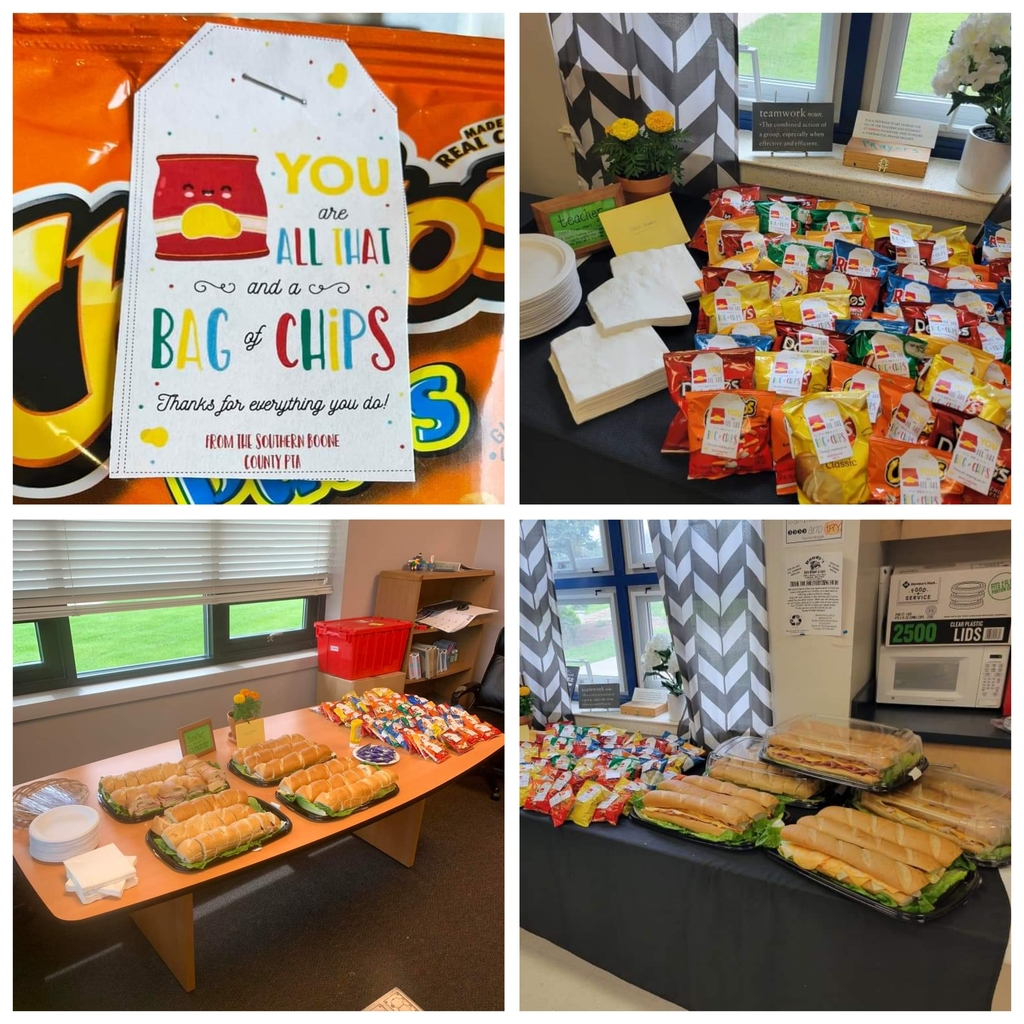 This week is Teacher Appreciation Week. This is a special time to honor the individuals who lend their passion and skills to educating our children. Thank you to our amazing teachers and everything they do for our students, our schools and our community. Please take a moment to thank a teacher this week and let them know how much you appreciate them. You can show your appreciation by sending an email to your child's teacher. Here are the staff directories for each school. PRIMARY SCHOOL:
https://bit.ly/3kxwwcs
| ELEMENTARY SCHOOL:
https://bit.ly/3vAfSiM
| MIDDLE SCHOOL:
https://bit.ly/3MPzq8N
| HIGH SCHOOL:
https://bit.ly/3s7fAO7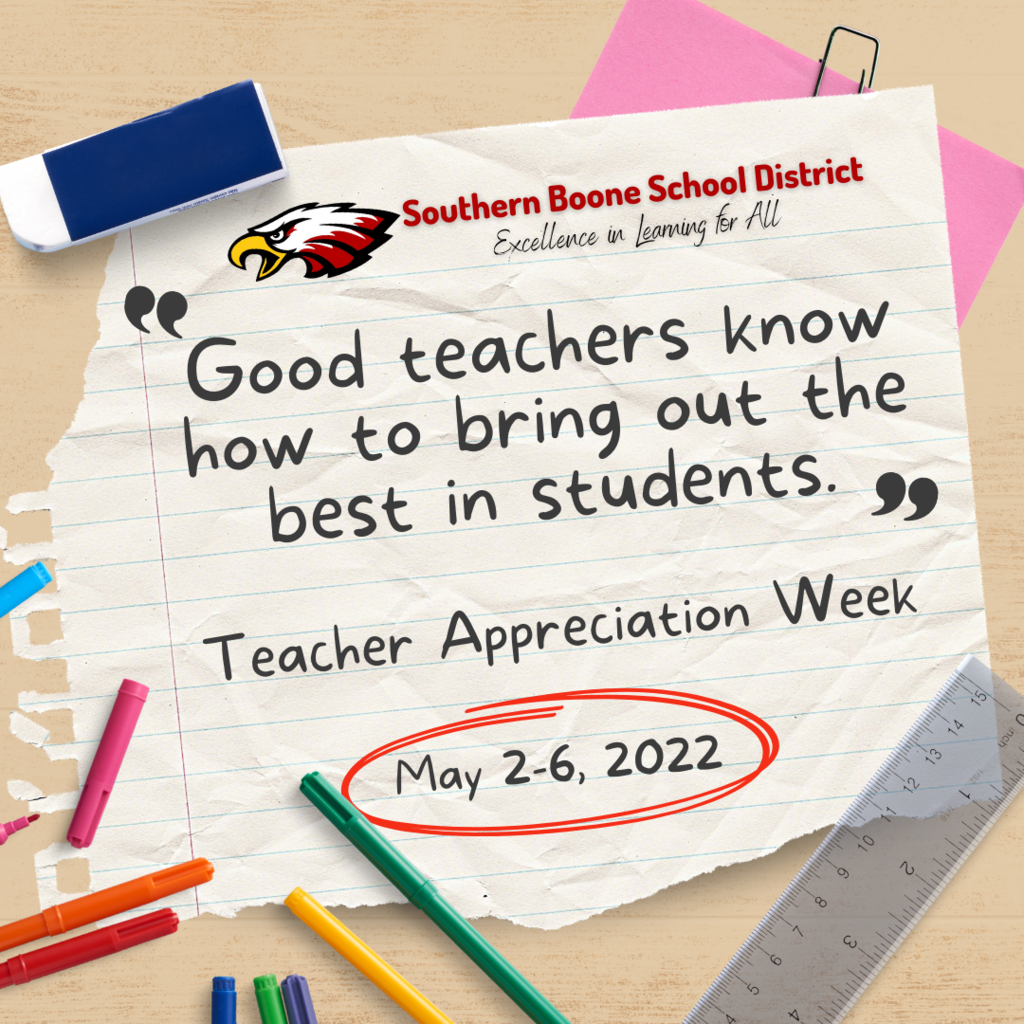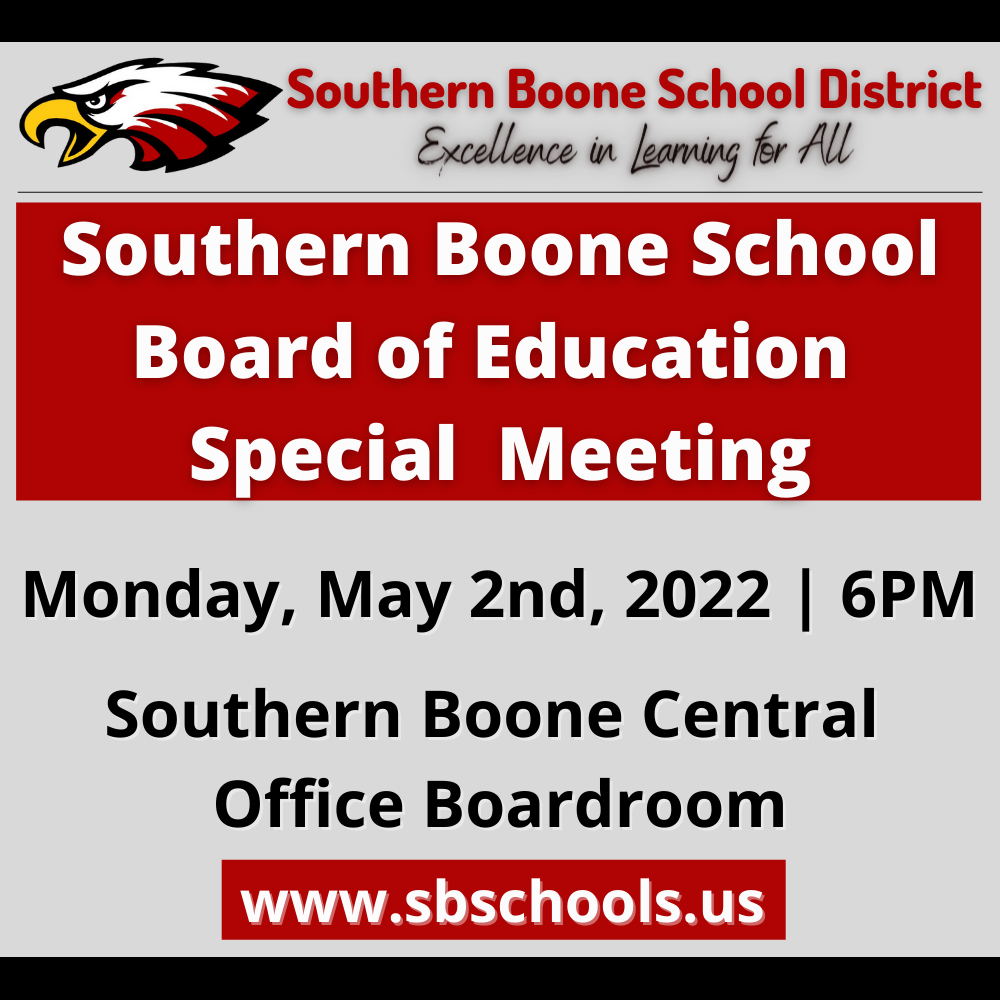 Southern Boone High School's 2022 Prom was last night at Timber Ridge Barn outside of Jefferson City. Anderson Pipes was crowned Prom Queen and Lee Gentges was crowned Prom King. Congratulations!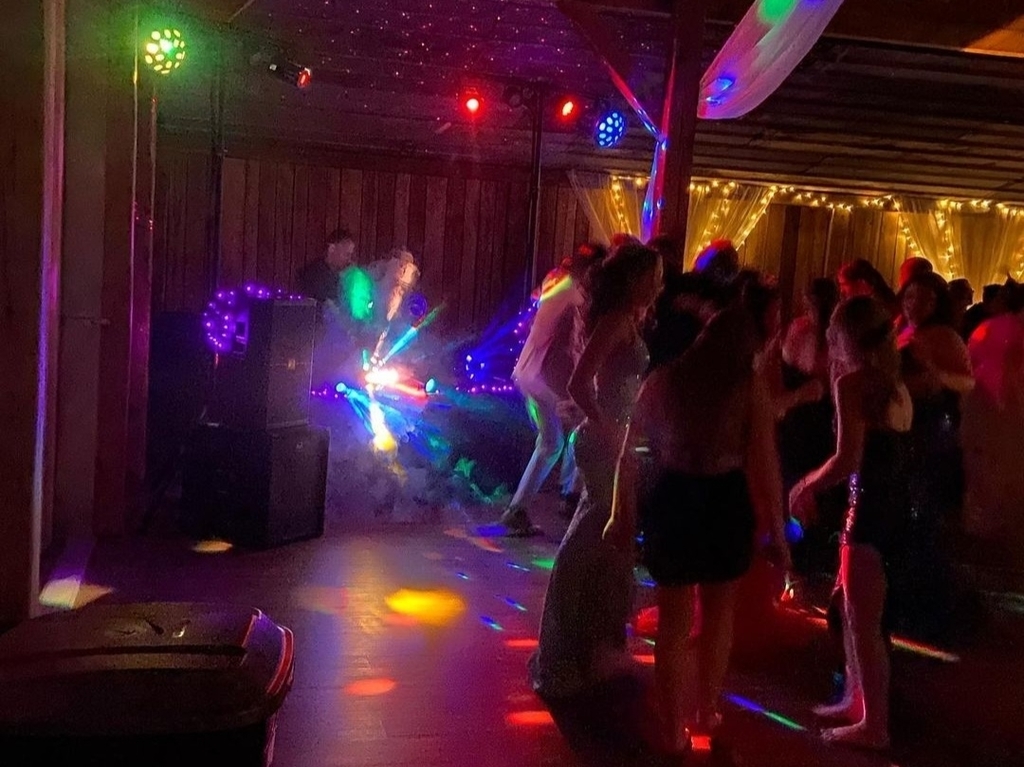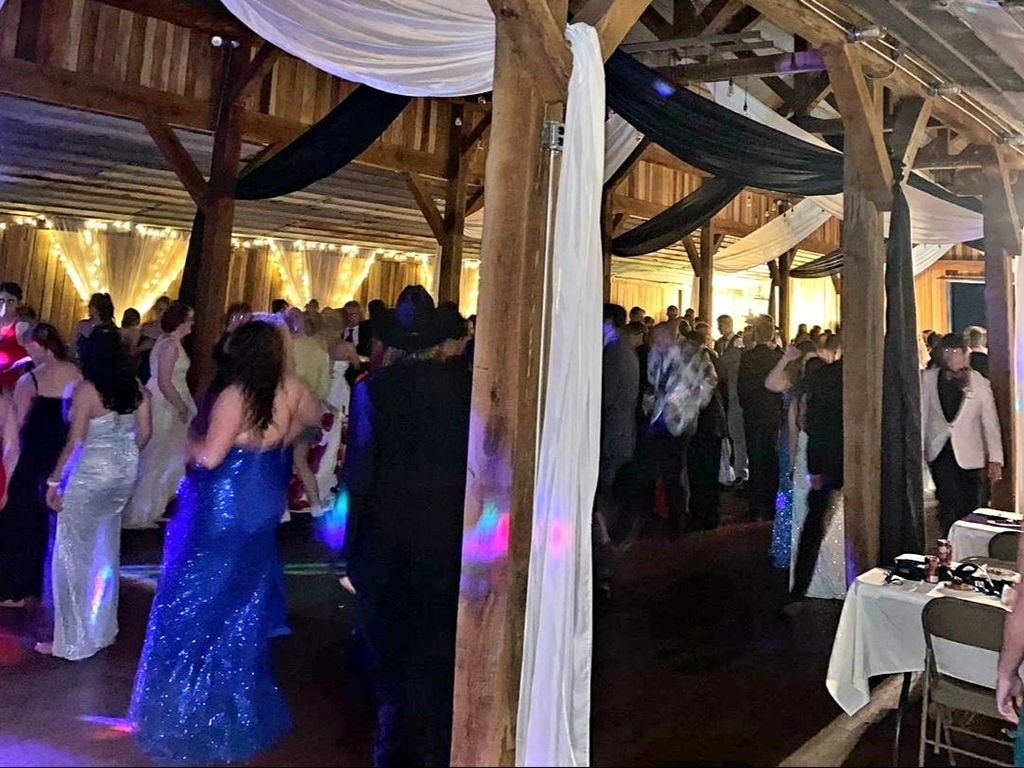 The 5th grade teachers at the elementary school recorded a parody video to the song, "We Don't Talk About Bruno", to help prepare students for MAP testing next week. The teachers' parody song is called, "We Don't Rush Through The MAP". WATCH THE VIDEO HERE:
https://fb.watch/cI138A2zuA/
Primary School Counselor Mrs. Amelunke was presented with the Mid-Missouri School Counselor Association's Elementary Counselor of the Year Award this afternoon during the PBS Assembly. Congratulations, Mrs. Amelunke!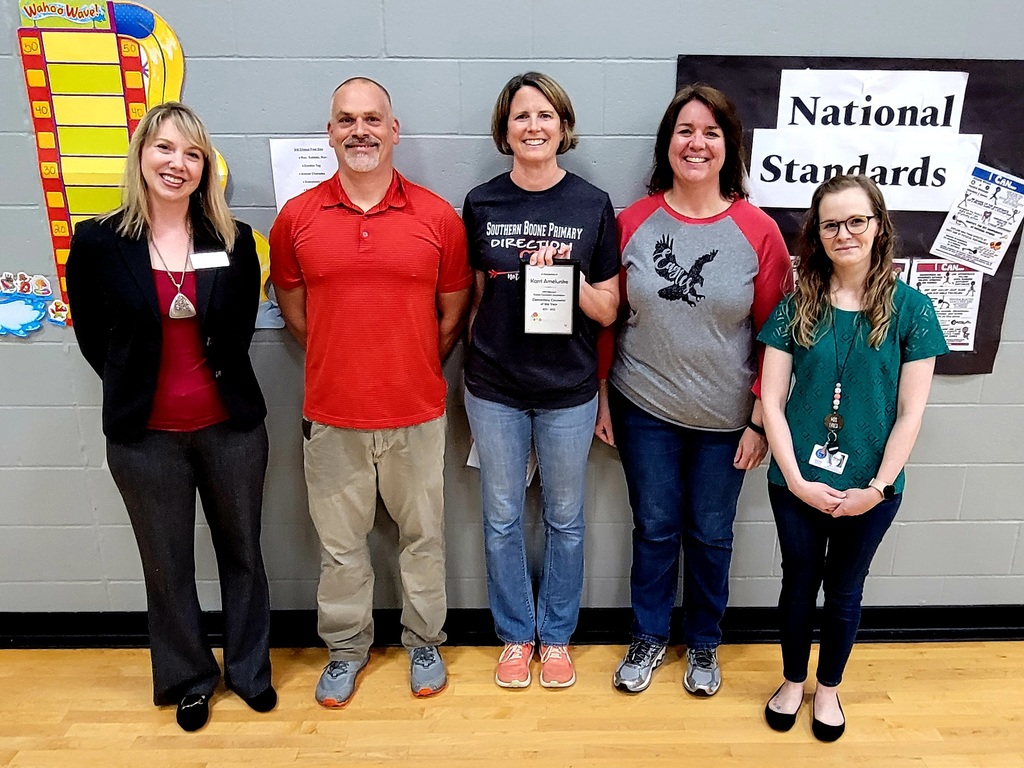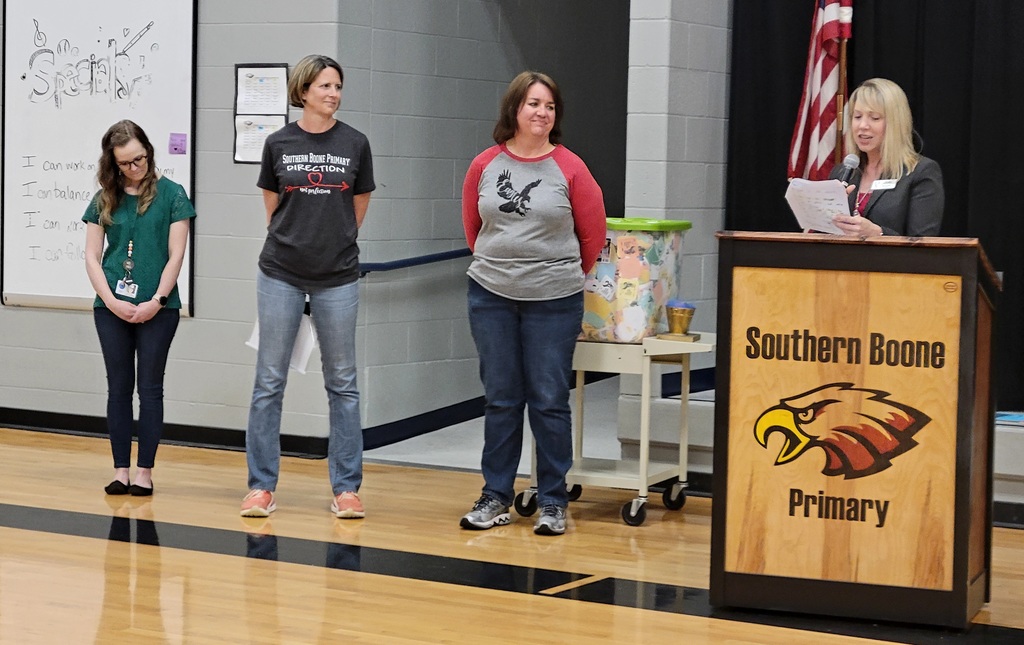 The Ashland Garden Club's Annual Plant Sale is today and Saturday at the Ashland Senior Center. Ashland FFA will be selling its plants there as well.